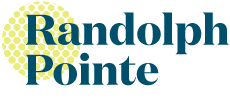 Resident Reviews
|Recommended: YesLuxury On Base Apartments — Spacious, welcoming, friendly, accessible, accomodating, generous community amenities, and great service. Would recommend to friends and family
|Recommended: YesNew Tenant — Checking in and signing the lease was very well managed and easy to complete. The grounds and apartment were very clean and maintained. I had one minor repair at check in that was completed the next day, very responsive. The staff is extremely helpful.
|Recommended: YesPeaceful community — A very quiet and enjoyable place to live. Would absolutely recommend to a friend.
|Recommended: YesConstruction Crews Disturbance — Everything at Randolph Pointe is great with the exception to the construction crews contractors other service workers. There has been many times where these workers double park their work vehicles, block the driveway path with their vehicles, congregate around apartment entrances at the end of their work day, and also get loud and or use vulgar language when grouped together in the mornings or evenings before and after their work day . It would be nice if these work crews were more cognizant of the residents that call Randolph Pointe their home and be more considerate of how they conduct themselves at their work site or around the apartments.
|Recommended: YesNew resident — I would give them a 5 star rating but the parking situation is awful.
|Recommended: YesRating — Good place to live
|Recommended: YesThank you — I personally appreciate the friendliness of the staff and everyone around. I would like to see the monthly events started up again so I can get to know my neighbors. I love this community atmosphere.
|Recommended: YesLiving in Randolph Pointe — Great apartment with enough space and decent neighbors as well. Noise is not an issue for me, repairs are always timely, the place is a great place to live. I thoroughly enjoy the area, staff is super helpful and I am very fortunate to have been able to live here.
|Recommended: YesOn post living — Safe secure living.
|Recommended: YesRating — I am satisfied with the community.
|Recommended: YesRandolph Pointe Apt Living — Quiet, well-kept property with attentive office staff and Maintenance personnel. One of best apt complexes I've lived in. Walking distance to commissary and Post Exchange.
|Recommended: YesRandolph Pointe Apartments — Excellent apartments
|Recommended: YesApartment — It nice, peaceful
|Recommended: Yes. — .